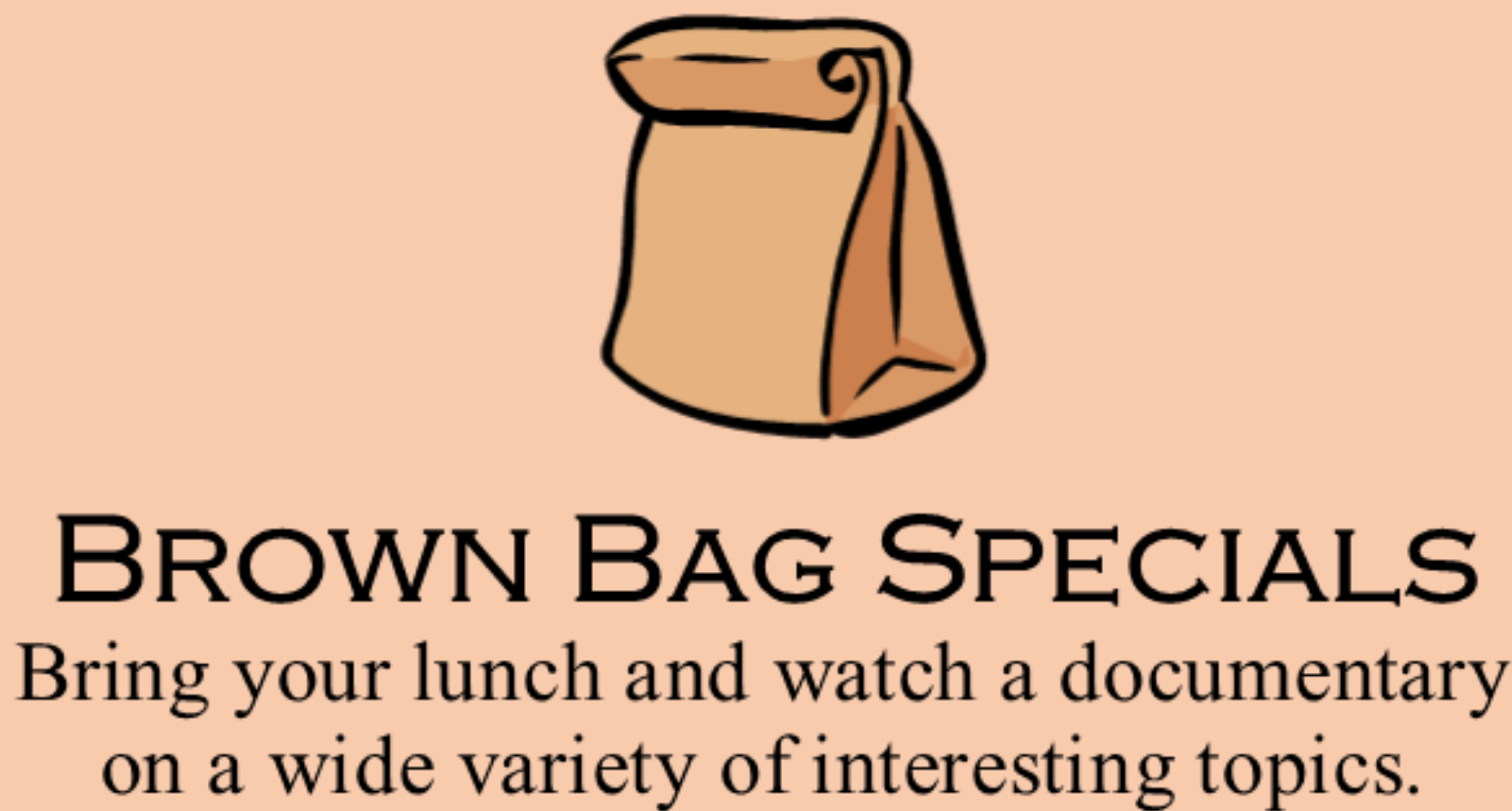 Brown Bag Documentary
Join us on Tuesdays for a documentary film.  Each film lasts just under 1 hour.  Bring your sack lunch.
Sept 5:  Venus: Death of a  Planet  –  Venus was once home to oceans and rivers.  Why did Earth live and Venus die?
Sept 12: Mysteries of the Great Lakes – This documentary will take you on a journey through the greatest lake system in the world.
Sept 19: George Washington, the man who wouldn't be king – Take a look at the man who insisted our country be a democracy.
Sept 26: Decoding Neanderthals –  Have we underestimated our  mysterious human cousins?
Oct 3: The Universe Revealed: The Milky Way – Explore what shaped this giant spiral of stars in our night sky.
Oct 10: Daring Women Doctors –  This documentary takes a look at the challenging history of women doctors in the 19th century.
Oct 17: Breakthrough: The Smartphone –  Learn about the events in history that led to the invention of the smart phone.
Oct 24: Rebel –  Learn about Loreta Velazquez, one of over 1000 women who fought in the Civil War in disguise
Oct 31: Wild Scandinavia – Life on the Edge –  Explore the Scandinavian coastline along the Baltic Sea, a place of haunting beauty and dangerous extremes.