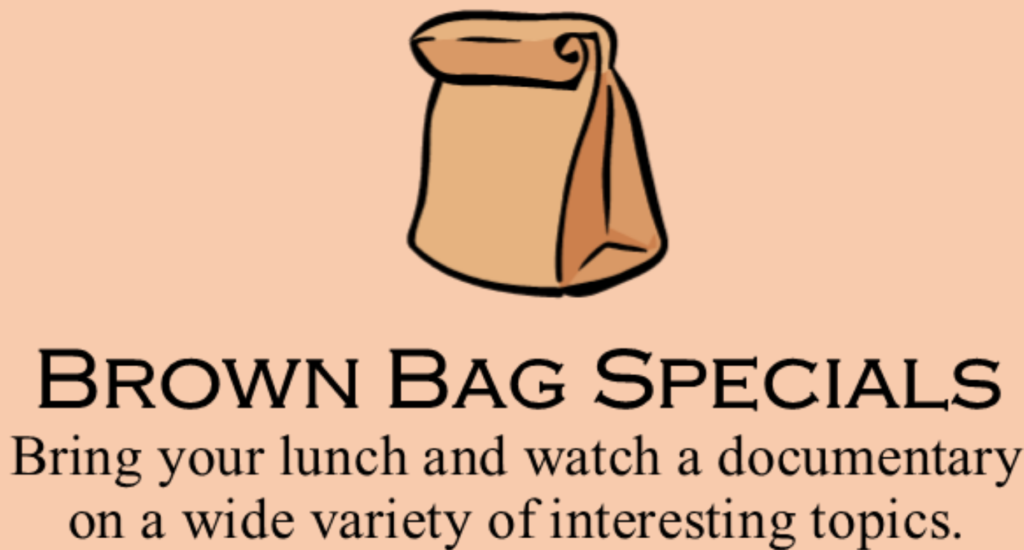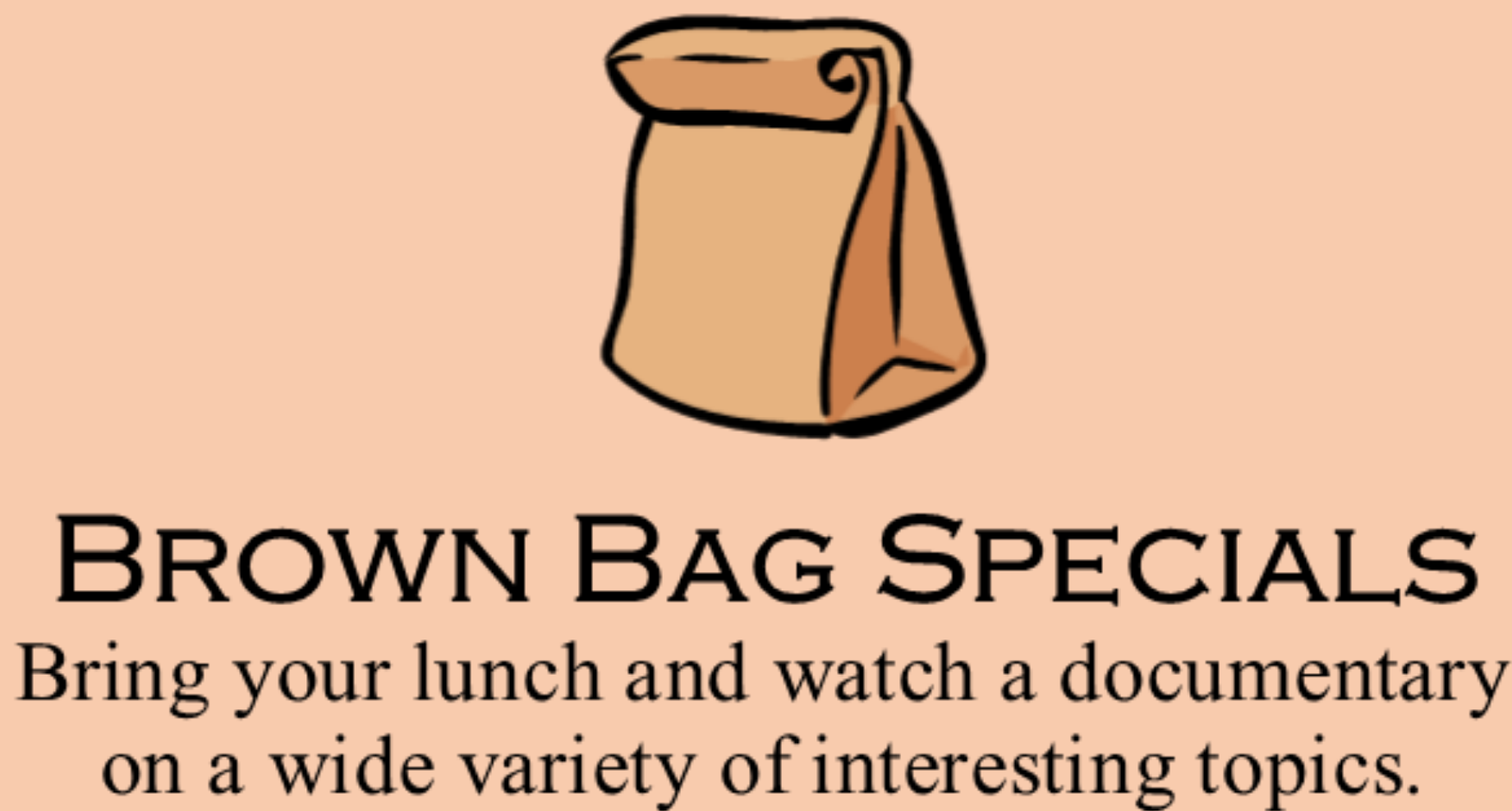 Brown Bag Special Documentaries
Select Tuesdays at Noon
Bring your sack lunch and join us for a Documentary Film.  Each film last under an hour, beginning at Noon in the Carnegie Level of the Library
Films every Tuesday in March & April 
March 7 –  Harriet Tubman: Visions of Freedom : A portrait of the woman known as the conductor of the Underground Railroad
March 14 –  Calamity Jane  : The true story of this unique female    legend of the Old West
March 21 –  Codebreaker : The fascinating story of Elizabeth Smith Friedman, cryptanalyst who worked decoding messages for the US government helping to stop gangsters & Nazi spies
March 28 –  Hunan, The other World of Avatar : Take a trip to the  surreal land of the  Zhangjiajie National Park
April 4 – World's Fastest Animal :  See the world through the eyes of the Peregrine Falcon
April 11 – Remembering Leonard Nimoy : The personal life of Leonard Nimoy, remembered for his role of Spock in Star Trek
April 18 – Breakthrough: The Car : Learn about the innovations that led to the creation of the car
April 25 – Rivers of Life: The Nile : The world's longest river provides a lifeline for some of Africa's wildest beasts and incredible cultures.
UMB Financial Wellness Workshops
Financial Wellness Workshops presented by UMB Bank Staff. Workshops will cover a variety of financial topics. These programs will be held on the second Thursday, begin at 10:30 am & last about an hour.
January 12th: Credit Scores & Reports
February 9th: Budgeting
March 9th: Identity Theft
May 11th: Preparing for a financial emergency
June 8th: (details TBA soon)
Connecting you with the world