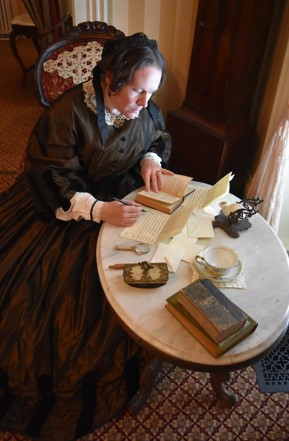 Elizabeth Cady Stanton Presentation
Elizabeth Cady Stanton fought for equal rights for Women for over fifty years, and upon her death in 1902 she left behind a legacy of her crusade for female equality and myriad writings that would inspire feminists for over a century to come. Hear from Mrs. Stanton in 1866, when the Civil War was over, but the battle for Women's Suffrage was just beginning. Join Laura Keyes, as Elizabeth Cady Stanton, for this informative and inspiring presentation on Wednesday, September 20th at Noon.
Laura Keyes graduated from UW-Madison with a Master's Degree in Library Studies, and is a lifetime member of the Association of Lincoln Presenters. Laura recently won the Excellence in Performing Award from that Association.
Brown Bag Special Documentaries
Select Tuesdays at Noon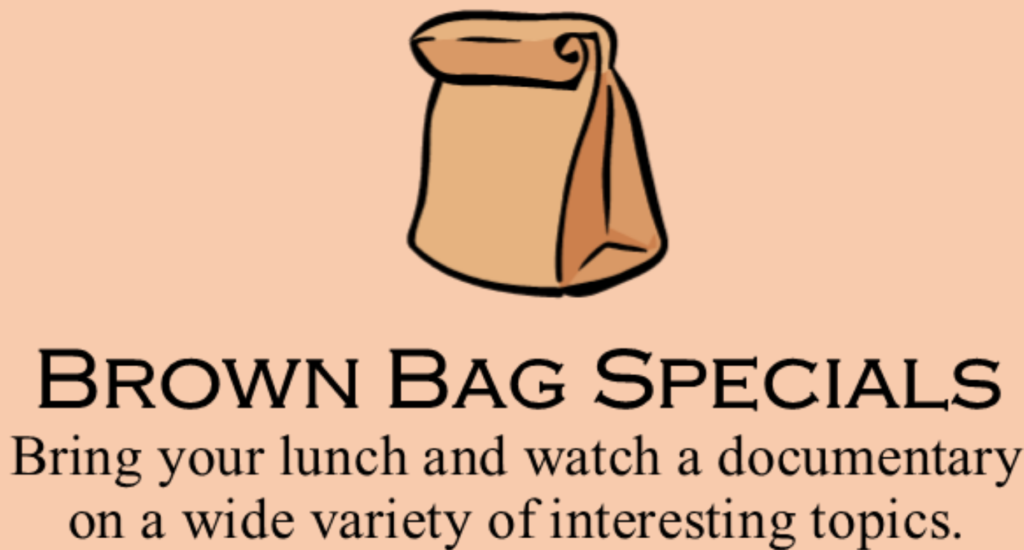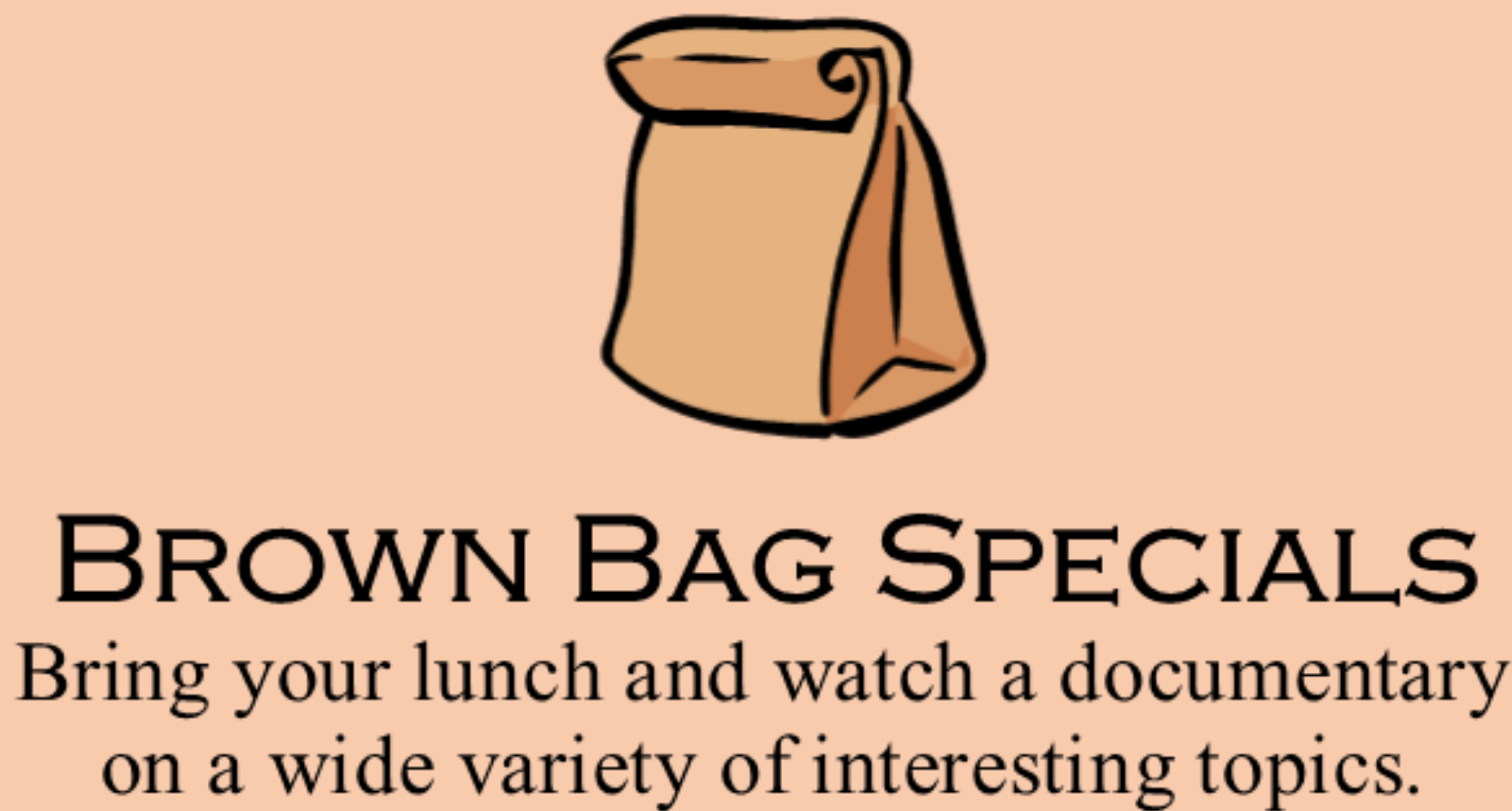 Bring your sack lunch and  join us for a Documentary Film.  
Each film last under an hour, beginning at Noon in the Carnegie Level of the Library
Every Tuesday at Noon during September & October
Sept 5:  Venus: Death of a  Planet  –  Venus was once home to oceans and rivers.  Why did Earth live and Venus die? 
Sept 12: Mysteries of the Great Lakes – This documentary will take you on a journey through the greatest lake system in the world.
Sept 19: George Washington, the man who wouldn't be king – Take a look at the man who insisted our country be a democracy.
Sept 26: Decoding Neanderthals –  Have we underestimated our  mysterious human cousins?
Oct 3: The Universe Revealed: The Milky Way – Explore what shaped this giant spiral of stars in our night sky.
Oct 10: Daring Women Doctors –  This documentary takes a look at the challenging history of women doctors in the 19th century.
Oct 17: Breakthrough: The Smartphone –  Learn about the events in history that led to the invention of the smart phone.
Oct 24: Rebel –  Learn about Loreta Velazquez, one of over 1000 women who fought in the Civil War in disguise
Oct 31: Wild Scandinavia – Life on the Edge –  Explore the Scandinavian coastline along the Baltic Sea, a place of haunting beauty and dangerous extremes.
Kansas Book Fest West
Since its inception in 2011, the Kansas Book Festival has given readers the opportunity to connect with their favorite Kansas writers. Held annually in Topeka, the Festival welcomes roughly 50 authors and more than 1,200 visitors every year. This year, the Kansas Book Festival will travel to Abilene and Hays to launch "Kansas Book Fest West," a program designed to spread the Festival's message of literacy and local literary appreciation. These two events are the first time the Kansas Book Festival will go on the road.
Kansas Book Fest West will be held in Abilene on Monday, September 18, 2023, following the statewide event in Topeka on Saturday, September 16 and the Hays event on Sunday, September 17. The Abilene event is sponsored by the Kansas Book Festival, the Abilene Public Library, and the Arts Council of Dickinson County.
"We want more Kansans to be aware of the Book Festival, and we want the Festival to be available more widely," said Tim Bascom, Kansas Book Festival director. "Each year we will bring authors to selected communities west of Topeka. Abilene and Hays are our first outings, and we are enthused about those creative collaborations."
The Abilene event will begin with a reception hosted by the Arts Council of Dickinson County, 401 N. Cedar Street, Abilene, from 5:30 -6:30 pm. The event will give attendees the opportunity to meet the authors before the reading.
"The Arts Council of Dickinson County looks forward to kicking the evening off with our reception," said Samantha Geissinger, executive director of the Council. Ticket to the event are $25 and can be purchased online at www.artscouncildc.org. or by calling the Arts Council at 785-263-1884. "Meeting the authors beforehand will allow listeners to be more engaged in the readings."
Following the reception, author readings will be held in the Abilene Public Library, 209 N. W. Fourth Street. The children's book authors will read in the children's section of the library, with the authors of adult works upstairs in the main meeting room. The event will begin at 6:30 pm and will conclude by 8:00 pm to allow children to attend.
Seven authors will participate:
Kathleen Wilford will share from her 2022 middle-grade novel Cabby Potts, Duchess of Dirt, set in the 1870s on the Kansas Prairie and told by a clever settler girl who must work as a housemaid.
Jenn Bailey will share Meowsterpieces, featuring Mama Cat and her playful kittens as they take inspiration from some of the world's great masterpieces to learn the art of being a cat.
Nancy McCabe will read from Vaulting Through Time, a YA novel about a sixteen-year-old gymnast and her adventures with a time machine.
Lindsay Metcalf, a former journalist, will read from one of her books for young readers, inspiring them to make a difference with regard to the environment and social justice.
Poet Janice Northerns will share works from her debut collection, Some Electric Hum, which disentangles the gnarled branches of a family tree into poems of complicated love and endurance.
Tim Bascom will read from Climbing Lessons, which illustrates the special bond between fathers and sons and how that relationship must change with time.
Cathleen Bascom will read from Of Green Stuff Woven, an eco-novel which depicts a group of native gardeners who are restoring tall grass prairie on land connected to their historic Episcopal cathedral.
"We're delighted to host this event to allow area children and adults the chance to meet published authors, hear them read from their work, and inspire them to be better readers and writers," said Wendy Moulton, Abilene Public Library Director. "The library is the heart of our community and a perfect location for the readings."
Connecting you with the world